Who We Are
Welcome to Von Aries Kennels Boarding, Grooming and Training. We are a family operated company, that takes pride in what we do.  Laurie and Brad have two amazing sons and two small granddaughters that they are currently raising. Both Laurie and Brad are certified emergency medical respondents, and have been trained in animal emergency. They both hold First Aid Certificated for Canines.
They personally have five dogs and know what its like to leave them in someone else care. They truly care about all of there guest and expect the highest level of care to each and every pet that they either board, groom or train. They are also open to hear any feedback whether it be negative or positive. They believe there's always room for improvement.
Von Aries Kennels Boarding, Grooming & Training LLC is located on the Northwest side of Fort Wayne. Between Coldwater and Lima Road.
Brad & Laurie Binz, Owner/Operators
Owners
Laurie Binz
Laurie has been a dog trainer for over 20 years. Her passion is training dogs in search work and detection work. She had an amazing search dog that she personal trained and was certified through Homeland Security. Laurie & Brad stared this business to ensure all dogs have a safe and loving place to stay when there owners are away.
She does board-and-trains, private obedience lessons and works in the Kennels as an attendant.  She takes care of the day to day operation in the business as well. In her free time you can normal find her hanging out with her family and friends or sometimes just hanging out with one of her five dogs.
Laurie is a certified emergency medical respondent, and has been trained in animal emergency. She holds her First Aid Certificates for Canines.
Brad Binz
Brad is the owner, handler and trainer of a Human Remains Detection (HRD) dog in training.  After certification, Romi will be serving Emergency service personnel nationwide. Brad is also training Romi dog for Schutzhund.
Brad is a certified emergency medical respondent, and has been trained in animal emergency. He holds his First Aid Certificates for Canines.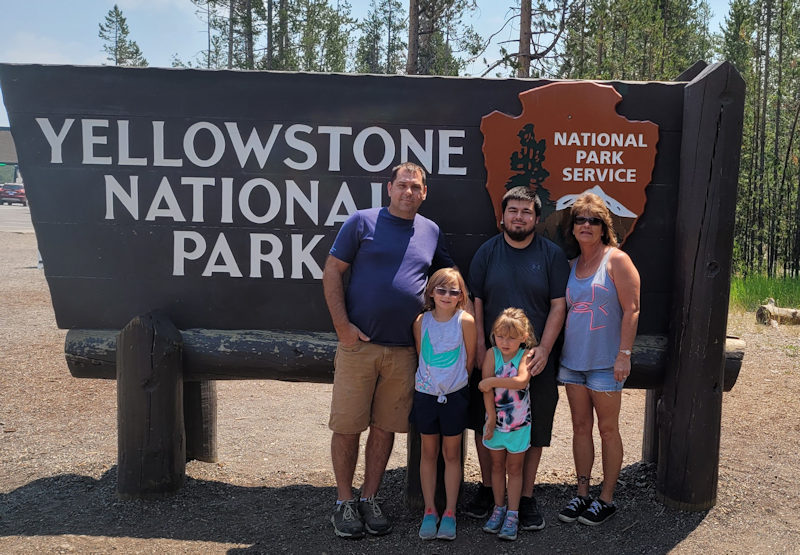 Operations Manager & Pet Stylist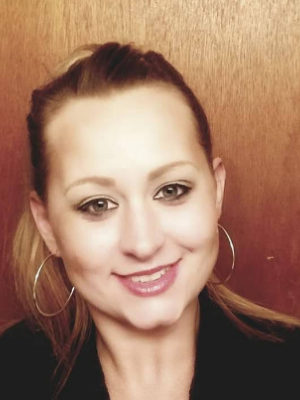 Britney Harshbager
Team member since 2017.  She has had a love for animals since she was a child and began working in a vet's office during high school and has over a decade of grooming experience.
She loves establishing relationships with pets and the people who love them.  She enjoys spending time with her family and her own furbabies as well as dabbling in creative grooming.
Receptionist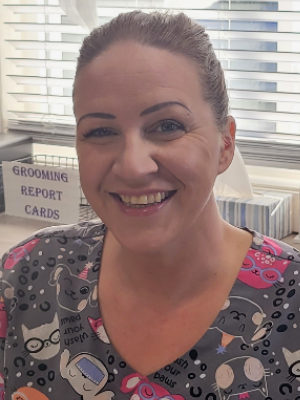 Lindsay Kuntz
Team member since 2020. Lindsay has worked in customer service for over 20 years. She enjoys meeting and interacting with all of our clients and their beloved dogs.
We are blessed to have such an amazing receptionist.
Receptionist & Pet Stylist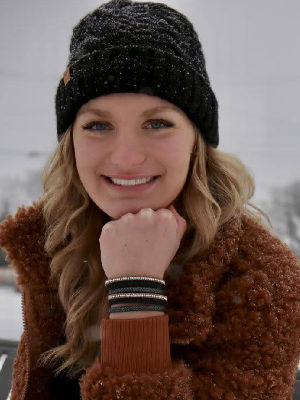 Samantha Schlotter
Team member since 2019.  She enjoys working at Von Aries Kennels as Receptionist while training to be a full-time groomer.  She has grown up with dogs and cats and has a huge heart for animals.  She always knew her career would be with dogs!
When not working, she loves the outdoors and hanging out with family and friends – and of course her puppies!
Pet Stylist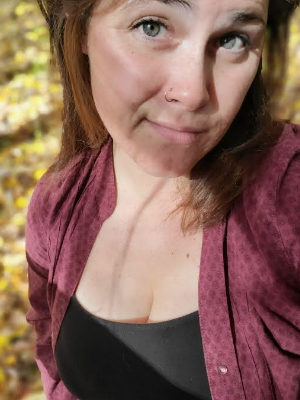 Trisha Meyers
Team member since 2018.  She has had a dog since the day she could walk!  When she was young, she wanted to be a veterinarian, but after a decade of working in boarding and grooming shops, she found her joy in grooming.
Her hobbies include music, nature, art and food.
Dog Trainer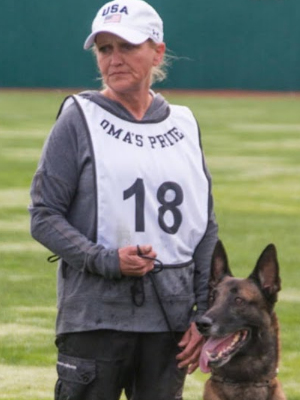 Kim Yeager
Team member since 2014. Kim is a Certified Master-Level dog trainer. She is a subcontractor for Von Aries Kennels and has been working closely with us since the day we opened our doors. Kim and the Binz's are also very close friends, they all compete in a dog sport called IPO.
Kim and her dog Billy got the opportunity to compete in FMBB a World Championship that took place in Halle, Germany. This takes a lot of work to make it with your dog to a word event. Once in Germany Kim and Billy had to show off skills in obedience, tracking and protection work. More than 2,000 dogs from around the world compete. Kim and her dog Billy ranked 10th in the world.
Kim works with the local police departments training their K9 officers. It is an honor with someone with her level of skills to be a partner with Von Aries Kennels.
Pet Stylist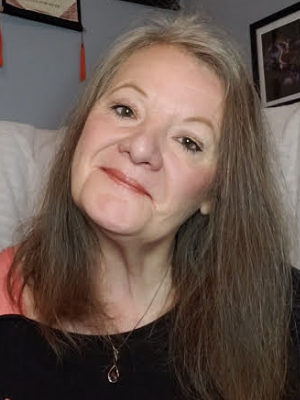 Donna Rooks
She has been a groomer for over 27 years.  She began her grooming with AKC show dogs and began grooming and showing dogs professionally.  She bred Afghanshounds for conformation as well as the AKC obedience ring and had one ranked #18 in the country.
She loves getting to know each furbaby and looking forward to their appointment.  She has two boys and in her spare time she is  Reiki Master Teacher as well as a stained glass artist.
In-Home Pet Care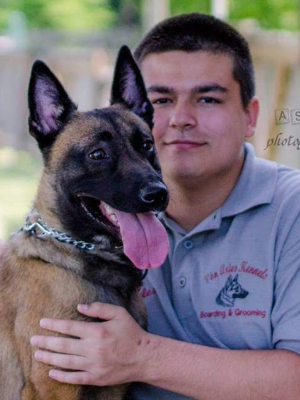 Tyler Binz
Team member since 2014.  Tyler is a college student that does In-Home pet sitting when he is home for the summer.  You may also see him at the front desk helping out on occasion.
Pet Care Technicians
Brandy Gibson
Kelsey Woosley
Jacob Blackburn
Melanie Wiseman

Join Our Team
We always accept applications from excellent candidates!
NOW HIRING
Pet Stylist
Pet Care Technician
Please feel free to stop in and fill out an application Monday – Friday 7am to 6pm
Let us know the position you are interested in and why YOU are the best candidate for a position at Von Aries Kennels.