In Home Pet Care
Von Aries Kennels enjoys providing services that makes pets happy and most comfortable. For those pets that prefer to stay in their own environment, In-Home Care provides an excellent option.  Our bonded and Insured Pet Care Technicians can make scheduled visits to your home.  We provide social company and care to your pet(s).
An initial consultation is required to assist the Pet Care Technician in learning about the pet(s) and its environment.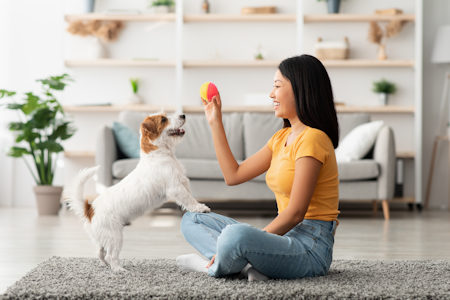 What you need to know about our pet care service:

All cats and dogs in the home must be vaccinated against Rabies, as required by Indiana State Law

Proof o vaccinations must be provided to our office at least 2 days prior to your scheduled appointment

A non-refundable deposit  is required to reserve service for new clients and services over any Holiday, Spring Break is included in this as well.

In-Home Care is pre-pay only

Sorry we do not provide over-night or all day care in your home

Our Pet Care Technician has the right to refuse entering any home if they feel unsafe. Owner would be notified immediately

All Holidays incur a $15 convenience fee (Spring Break is included)